So I haven't blogged since 2012. I always make it a mission to blog more but I seriously never get any time its so annoying. So this year I thought you know what I sometimes do some interesting things let me just try and blog more about my day-to-day life and things I do. So last week was literally one of the best weeks in my life. I went back to Dubai! I needed this holiday so much I just started working full time and didn't really have my last holiday until October last year. Going back to Dubai definitely refreshed my whole body.
Dubai was amazing it wasn't as hot as I thought it would be when I first got there. Usually when you come out the airport your hit with a sudden shock of heat like you have just been thrown in a oven but it's a nice shock if you get what I mean. When I got there it must have been about 12pm just gone Monday it was about 25 degrees which was still warm but for Dubai that's there Winter which is weird. In Britain if it was 25 degrees people would have bikinis on and be going all sorts of crazy foolishness.
Anyways yes my week in Dubai was amazing I feel like every time I go to Dubai it always gives me inspiration and refreshes my mind a tiny bit. Life over there is so different its very glamorous but also very 100% customer service. I can never get over how people treat you over there. You can be anybody you don't need to be super rich or a celeb and everybody will give you the best customer service you have ever received anywhere on this planet.
I had no makeup on here nobody judge me lol!!!
The shopping in Dubai is just out of this world every shop you can think of is in Dubai from Topshop to Prada. The fashion is slightly different in Dubai thought because all the fashion houses over there cater to a different market you wont see your crazy outlandish jacket or shirt in Topshop as you would see in the Oxford Circus Topshop. Its hard to explain everything is quite toned down but its not. The women's fashion is every forward a lot of sequins, pastels and bright colors.
The men's fashion is a no go you go into shops like Topman or even Bloomingdales mens department and I was so disappointed. You think they would have the best designers in the world for e.g Rick Owens or Balmain or Alexander Wang Men's, They don't! they still have your typical mens designers Hugo Boss, Prada, Gucci, Givenchy but its not the stuff you would normally see its just shirts of very plain jumpers but I feel like the men over there don't really go hard with the fashion that's why.
This time in Dubai I literally just relaxed I went to the beach, and just chilled doing nothing but listening to my Ipod and looking at the crisp sweet blue sky. I rocked my Opening Ceremony x Adidas outfit to the beach you know as you do ;) its my one of my favorite pieces from this line and I have only wore this once and that was to my first DJ Gig at East Bloc. Looks like I wont be rocking this anytime soon in this cold mess of a weather in England.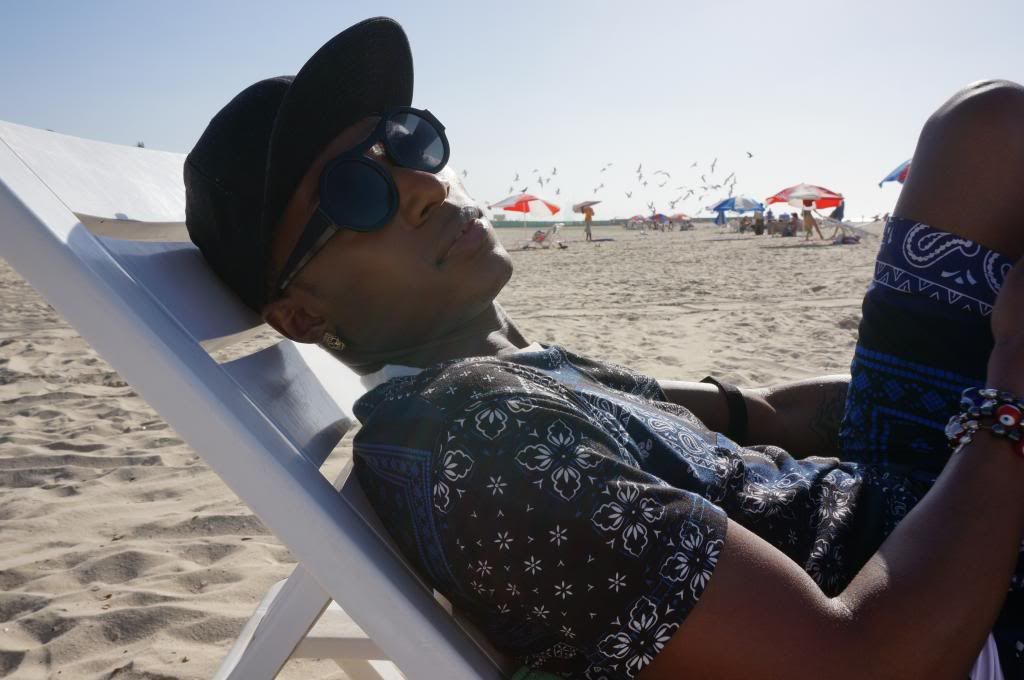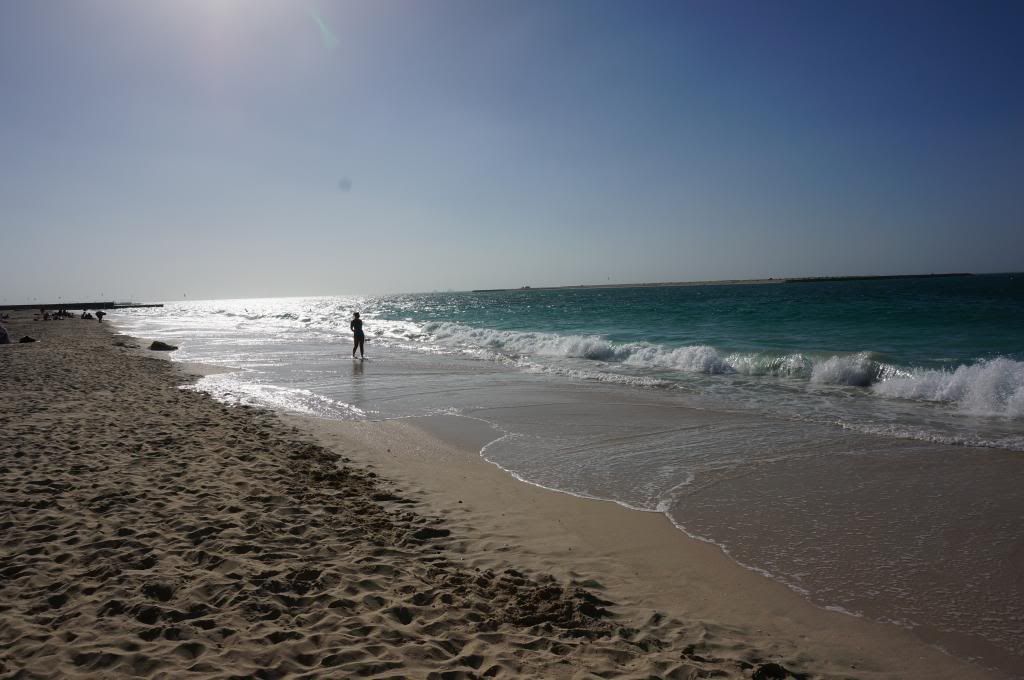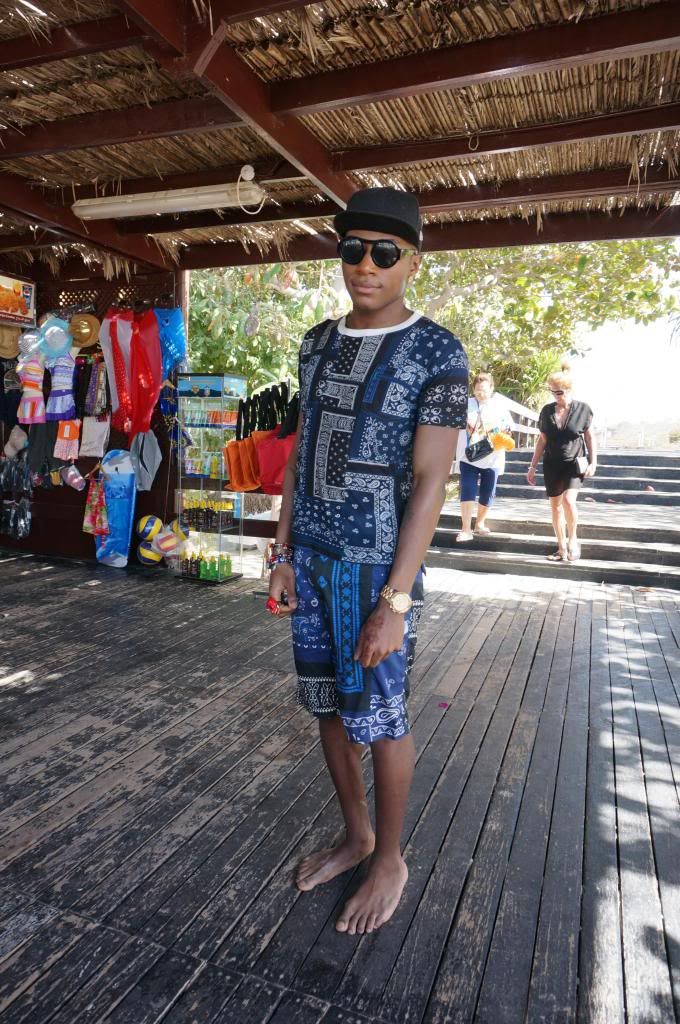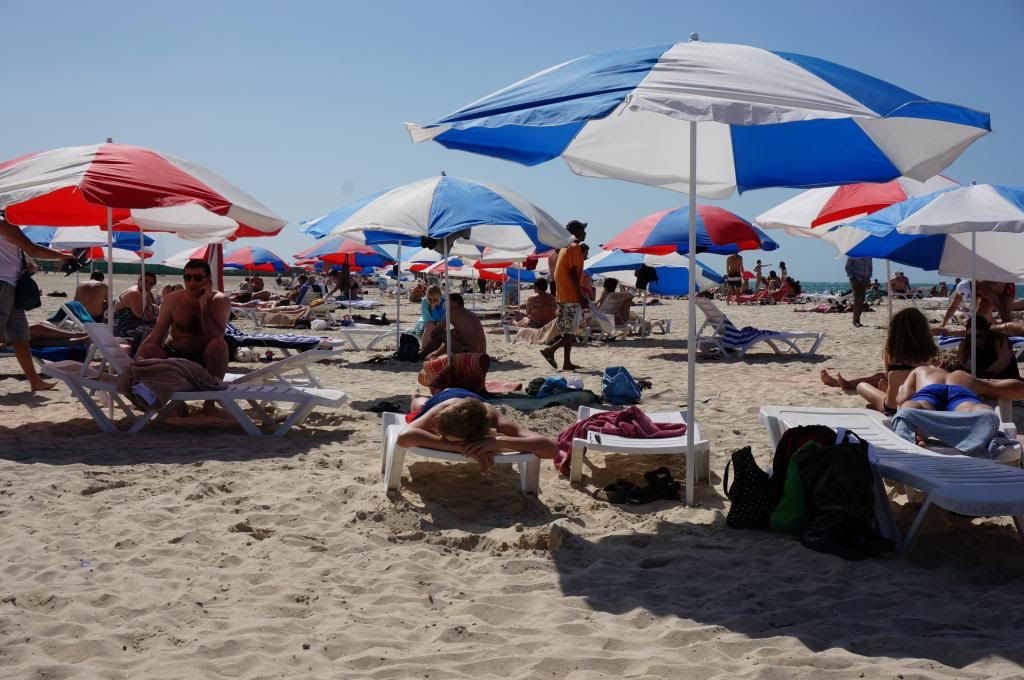 When I came to Dubai this time I wanted to do something exciting each day. So I went to Nobu with Will ;). It was freaking amazing the best food ever and the customer service was just ridiculously superb. I have been to the Nobu in London Mayfair the food was good but I found it really busy and just I couldn't hear myself think. On the other hand the one in Dubai is just chilled its darker inside and I feel like the customer service was a tad bit more personal which I liked and our food didn't take ages to arrive unlike the London Branch.
To Nobu if anyone asks my Jumper is from Zara and so are my Leather Pants. I bought them both here in Dubai but no doubt everyone will be buying it here in England. Zara are really killing it aren't they. The Jumper is so cute, this is another reason I love shopping in Dubai because the Zara over here only gets the Summer stuff because Dubai winter isn't as cold as the Winter in England so Zara is always so freaking cute.
Mmmm the fried beef was amazing my taste buds were having a party!!!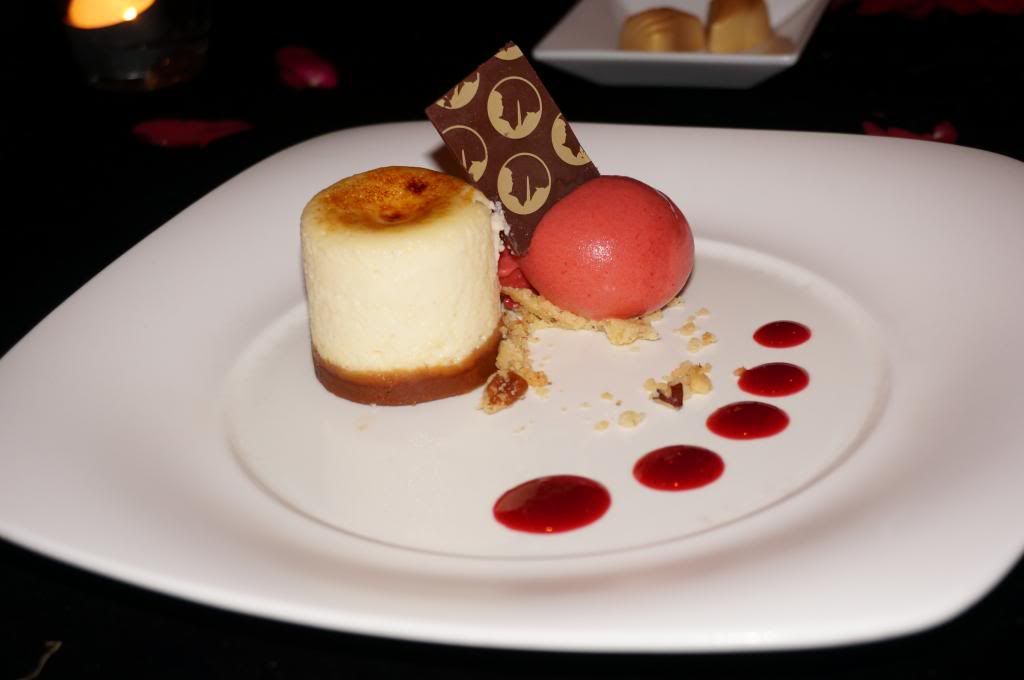 The official Nobu Cheesecake. Divine
I love the freshness of this picture all I had on my face was Mac Face &; Body with Mineralize concealer (Nc50) to highlight my under my eyes and cheek bones. Dipdown liner on the eyebrows with Stud pencil.c
Also on one of the days I went to a super cute Cocktail Bar which is located in one of the local hotels on the 4th floor. Its called, IKandy soon as I arrived to the top I was just like "Wow" its very chic and cute and they have cute sofas with cute pink pastel lights. IKandy also had a open pool and DJ dropping those beats in the background. There cocktail list was crazy. Seriously I love a mojito but I have never seen a cocktail list that big. I remember asking for a sweet cocktail something new but they gave me some smoothie cocktail. I HATE SMOOTHIES FULL STOP!!! Smoothies make me feel sick they are just to thick and nasty!!! Anyways after trying to down it and save my stomach from coming back up. I have this cocktail called "The Superstar" it was super cute and sweet, as I like it.
I wish you guys could see how beautiful it sparkles every time the dancing fountains go off.
To IKandy I rocked my custom made leather jumper and leather pants from Zara. My Wrist game was mean that night not going to front rings:

Alexander Mcqueen Knuckle Duster & YSL + Micheal Kors Watch + Hermes
Collier de Chien
On the Friday I went to what may be what I can only imagine Heaven to be like. The beautiful resort Baba Al Shams. It's the most gorgeous place I have ever laid my eyes on just look at the pics:
Stunning!!!
My baby her name is Molly & she just loves to party!!!!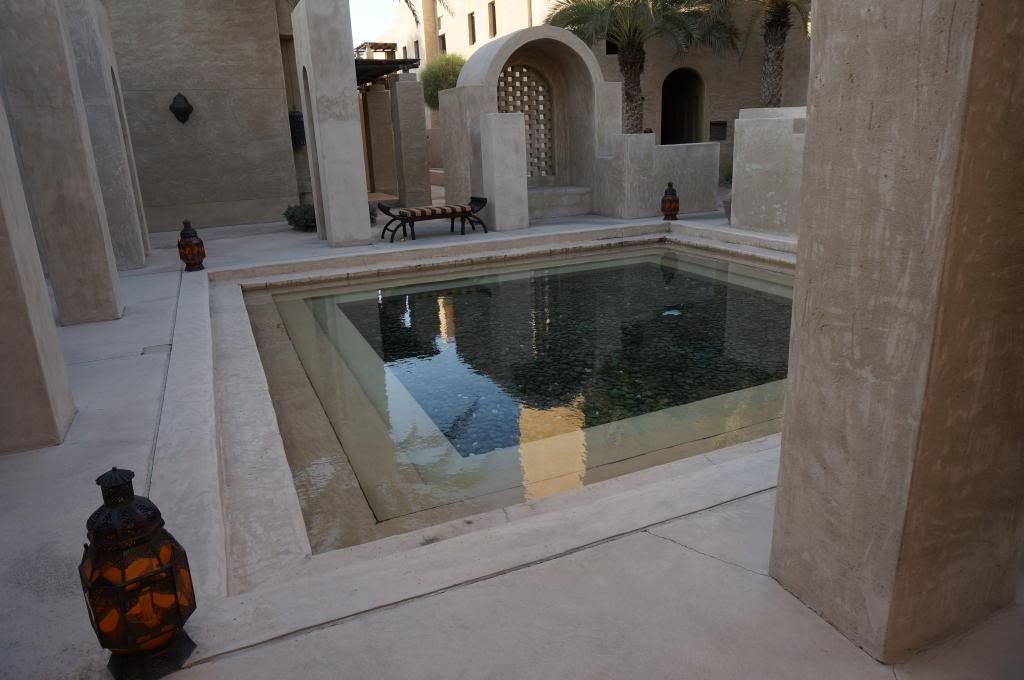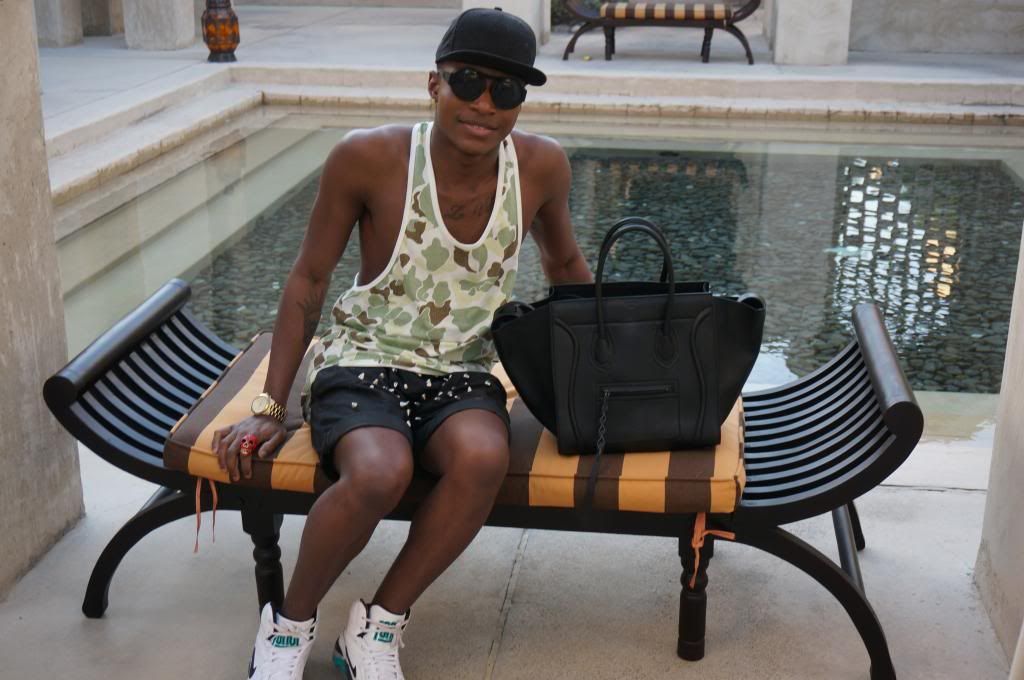 Its so amazing you have this huge glam deck chair when waiters come and serve you fresh fruit and juice while you soak up the sun. There is 2 huge pools and you also can order shisha and just relax it's the most amazing place I have ever been to. It just leaves you feeling relaxed & glowy.
While I was in Dubai I also met up with my fabulous cousin Dani we decided to do Brunch at More Café in the Dubai Mall.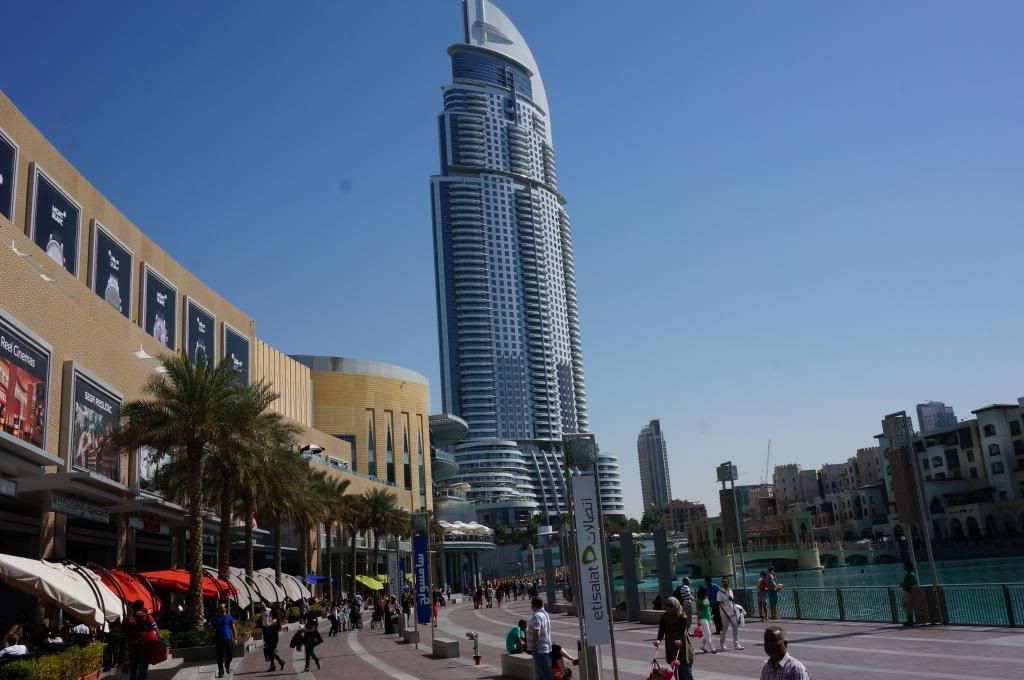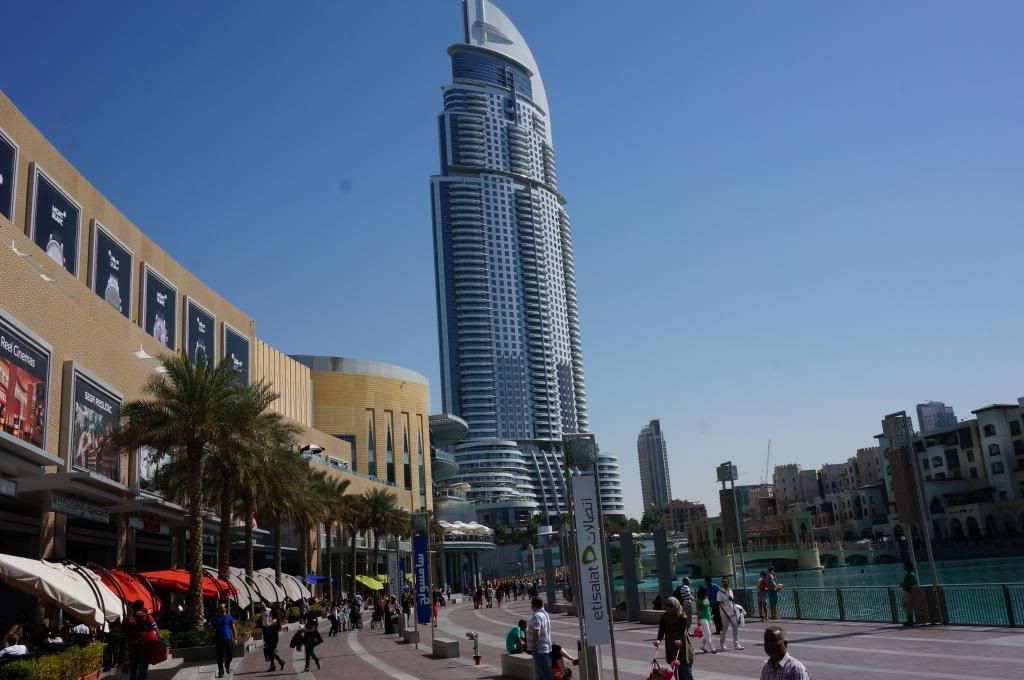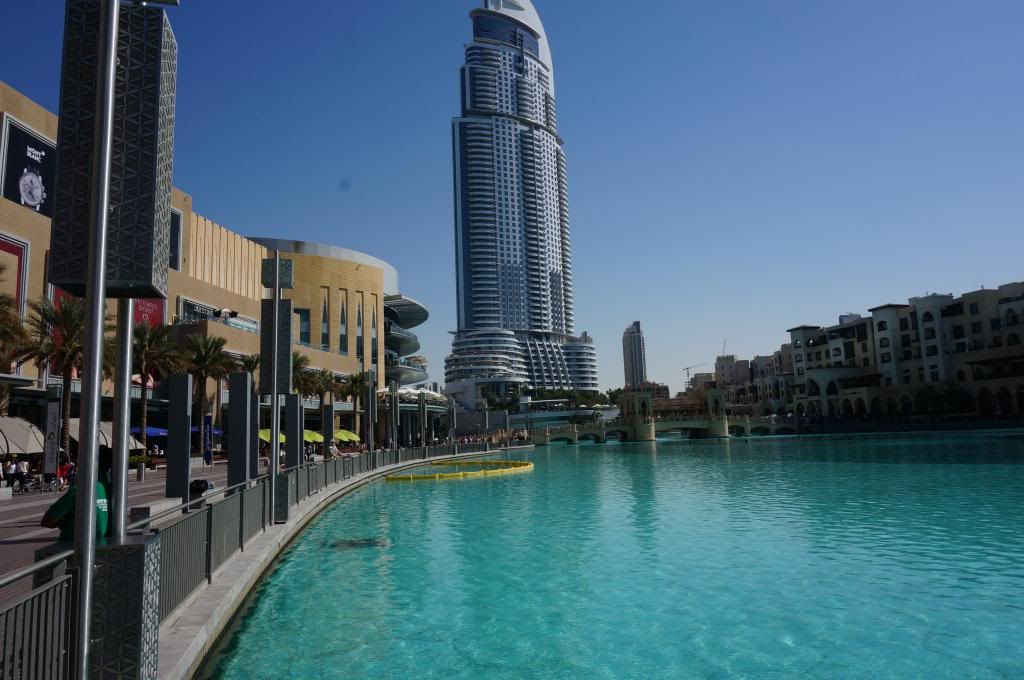 Eggs Benedict so damn NOM NOM!!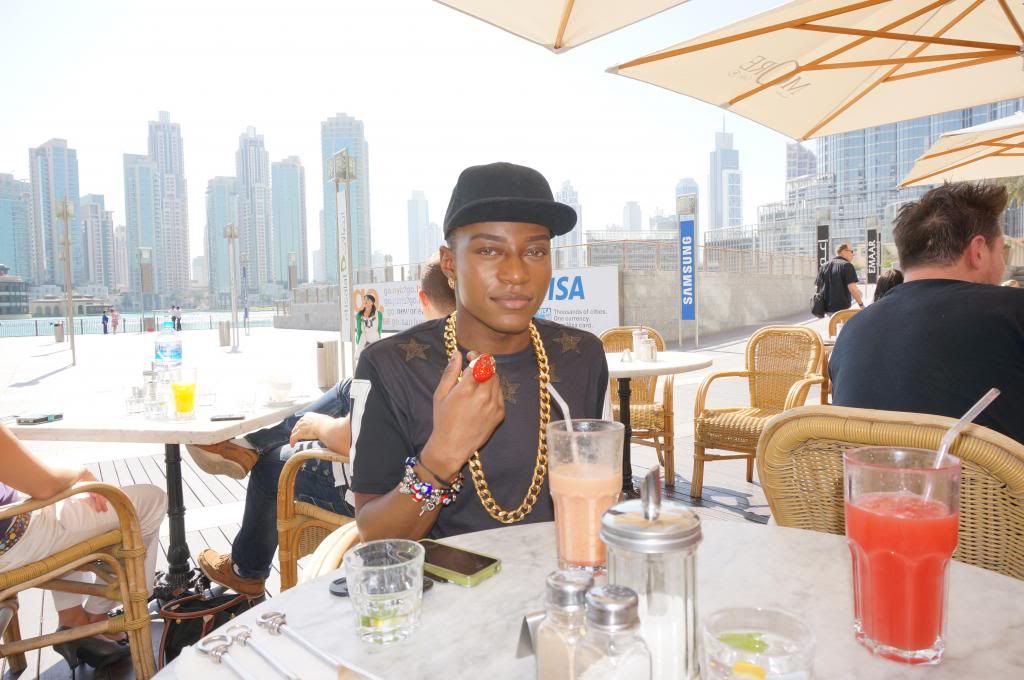 Looking all sweaty like I popped a molly LOL!!!!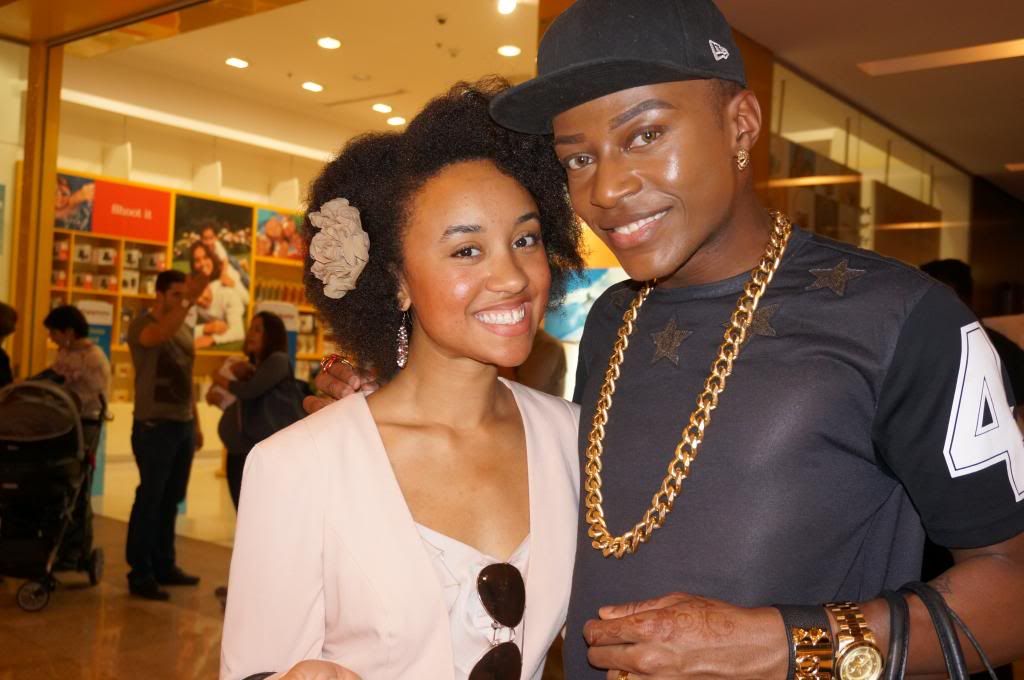 Basically I had to include this in my blog post. We met this crazy ass bitch who was wearing leather leggings and a leather top in 32 degree weather. Home girl is crazy right!!!!! Basically I notice her staring at me she says she likes my chain and I say its vintage she then explains how she is from L.A plus how she is making an album featuring Chris Brown!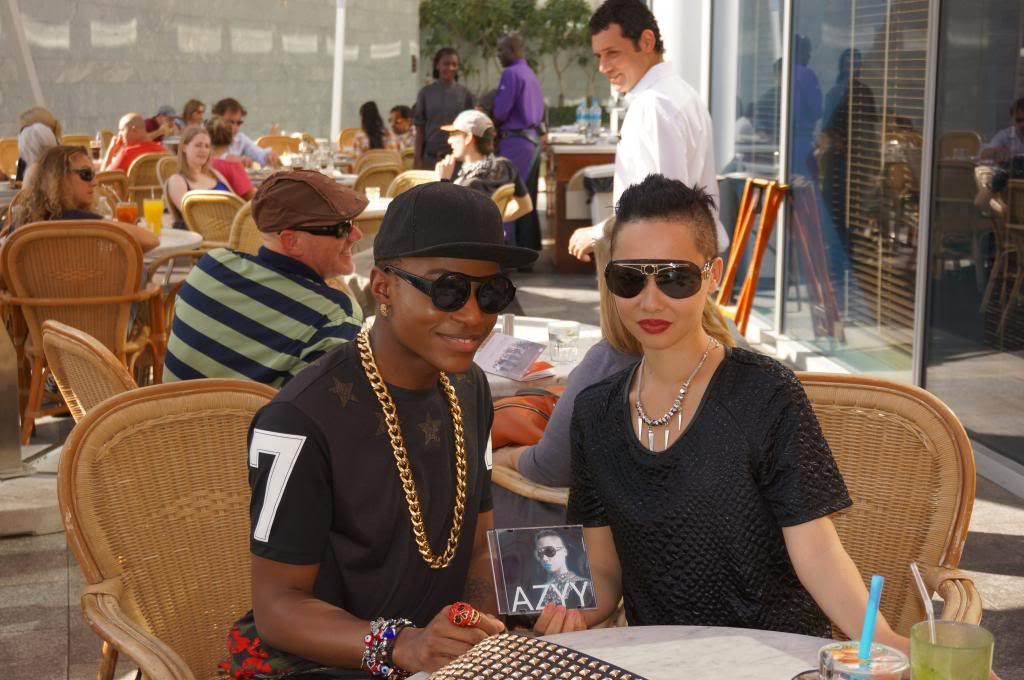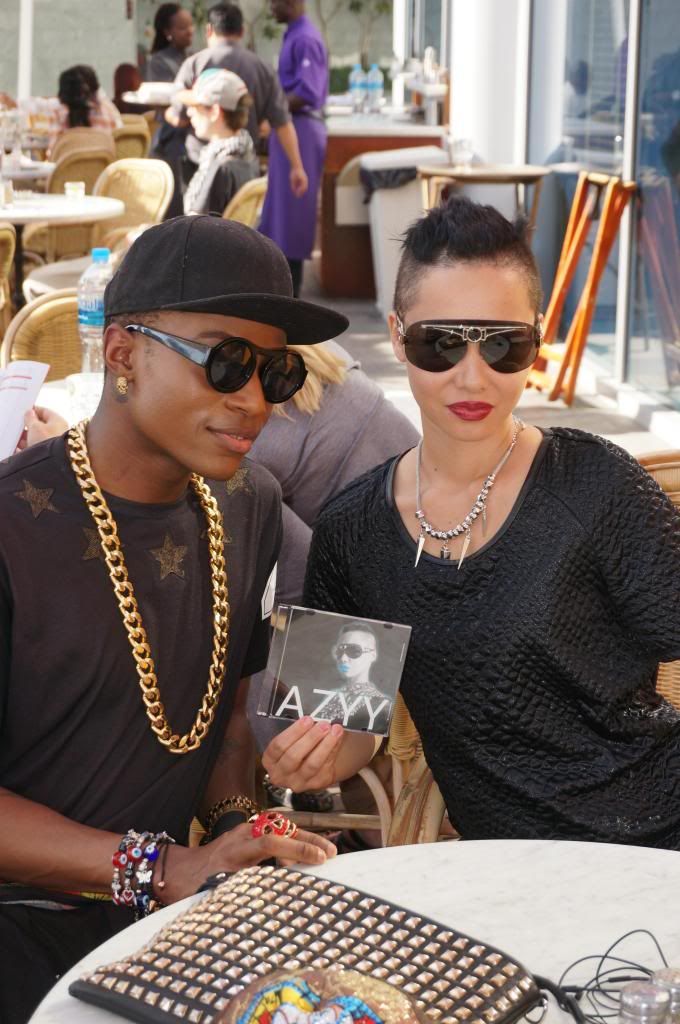 Excuse me? What? I had to sip my lemonade and give this bitch a second to think about what she just said! Azzy! Which was her name pulls out a picture of her and Chris Brown! But this picture was very old it was a picture of when Chris Brown had blue hair but was that not in 2008 many years ago !!! Her album cover was poor quality not even printed out on the right paper the quality had stretched. I just felt sorry for this boo! Bless!!!
On the other hand I had the best holiday it was so freaking cute I also managed to get this super cute LINDA FARROW GLASSES and my most favourite ring ever in the world now by Alexander McQueen!. Which I seen in, Liberty ages ago. I found them in a store called Boutique1 in the Mall of Emirates I have wanted them for ages and to find them I almost cried I love these baby's check the pic and the packaging was ridiculous.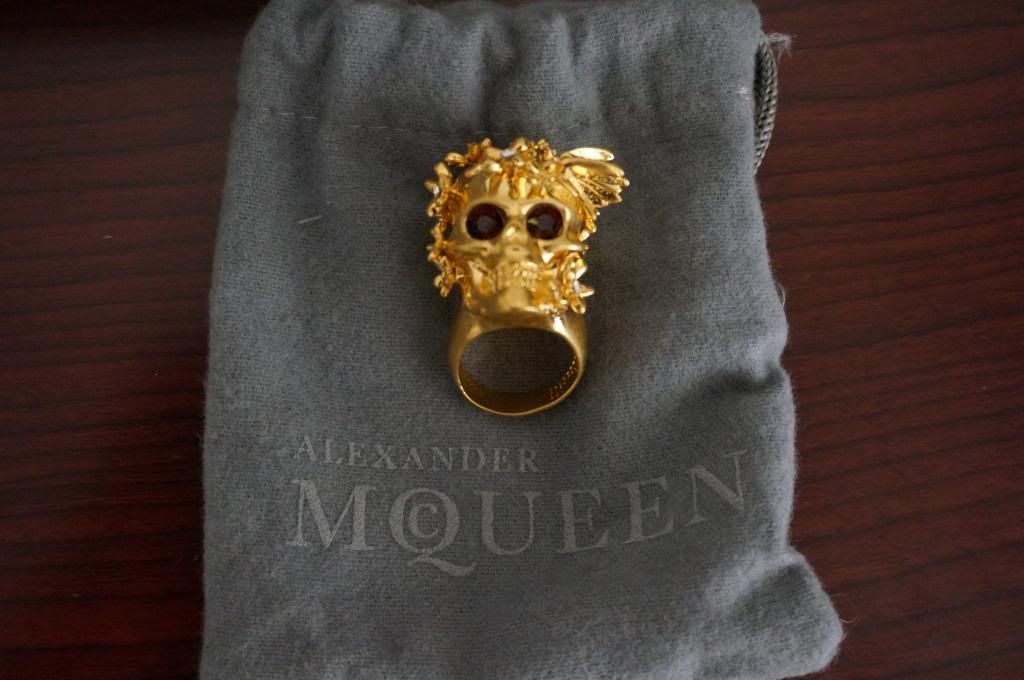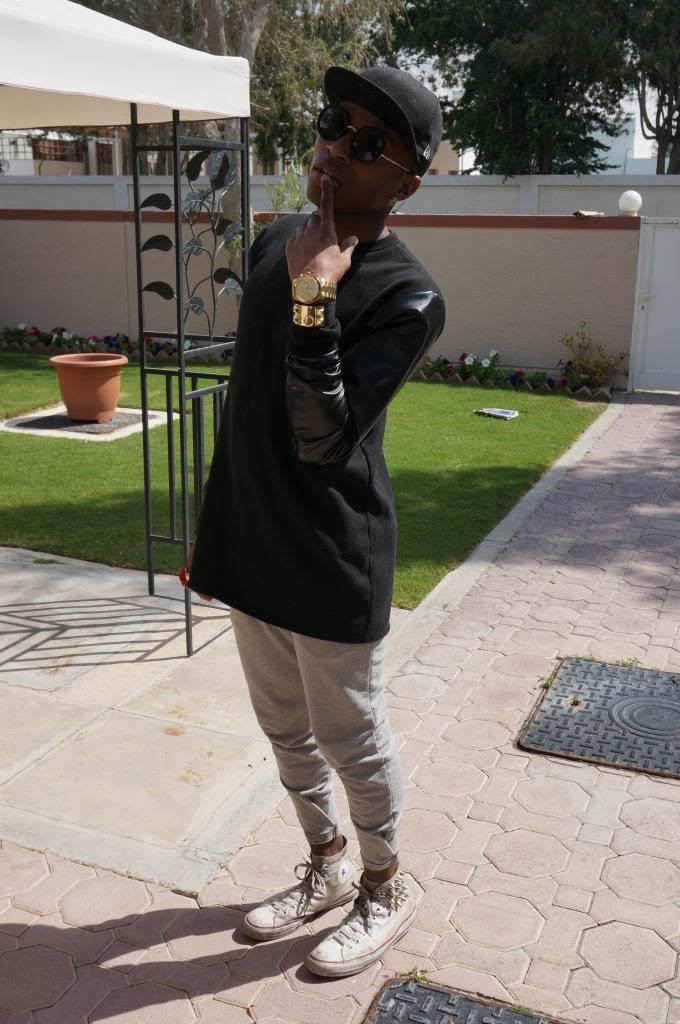 If you're wondering why I am wearing all of this in Dubai. LOL its because I was going to the airport this day. I was boiling in this HA!!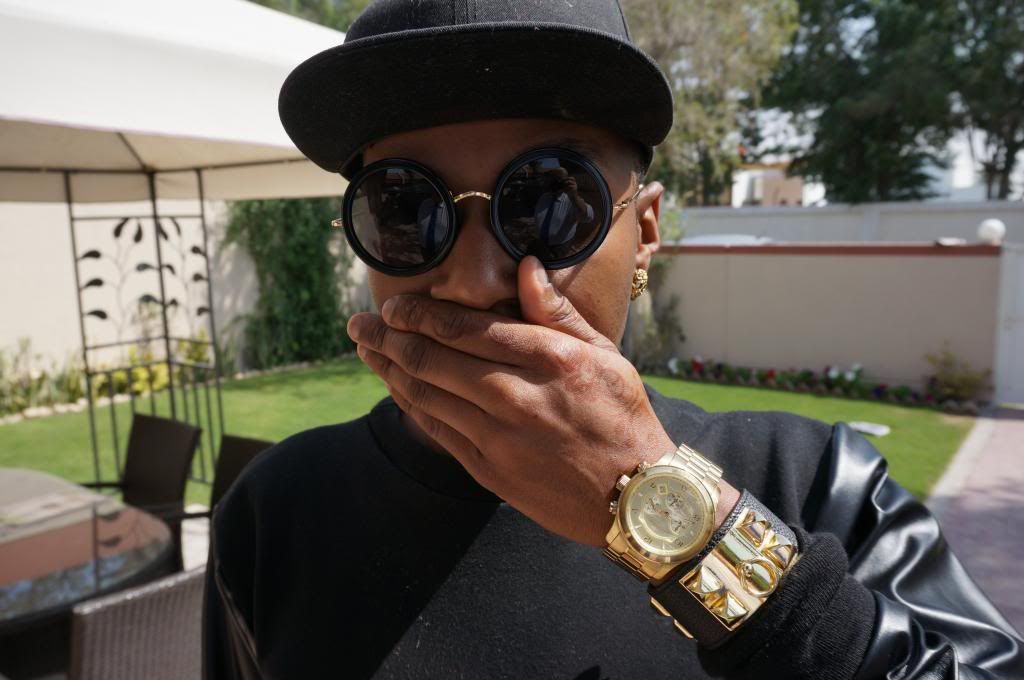 Arent the Linda Farrows Beautiful
I then find out Beyonce has them too!!! Great minds think a like ;)