Ok I am very bad for time keeping as my friend says "Your Black, Black people are never on time unless food is involved" hahah which for me is true I am not rushing unless there is a buffet or some sort of shopping involved. I went to bed at like 6am because 90210 Season 3 Episode 13 took ages to appear on Watch Series online I was so annoyed because its the episode where Teddy comes out to his friends he is Gay. I am sorry if some of you have not watched the current season of 90210 but its all about Season 3 the dry ass Season 2 is just starting on E4 in the UK. Basically I woke up at like 12.35 and my lecture was at 2.00 and my lecture location is about 8minutes away from my house but it usually takes me an average of 2 hours and 10 minutes to get ready so I didn't have time to foolywang about I basically just threw on some black skinny jeans and a denim shirt with a hoody & a leather waist jacket and a beanie but ill break it down for you in more detail check the pictures.
My outfit from yesterday was a little recycled today with the jeans and the hat and Ray Bans but a different color these are my favorite.
|Outfit|

Leather Waist Jacket - All Saints
Black Skinny Jeans - Cheap Monday
Vintage Denim Wrangler Shirt - Beyond Retro
Ray Bans Wayfarer - Blue & Cream - Sunglass Hut
Leather Military Boots - All Saints
Silk Blue & Orange Skull Scarf - Alexander Mcqueen
Diamante Skull Ring - Butler & Wilson
Studded Stretch Ring - Topshop
Blue Beanie - Topman
Sequin Adidas Backpack - Adidas

This was a fast look I put together for University to me it was very average and plain so I just added the bag for a bit of glam :)




I <3 This bag its my favorite bag ever I got it free from an Adidas shoot I done which was amazing I am not sure if they sell it on the website I have seen the shoes they gave me on their but no sequin bag I dont wear it too often but its my baby I call it "Sunshine"




I am majorly Addicted to Ray Bans these are my total favorite :)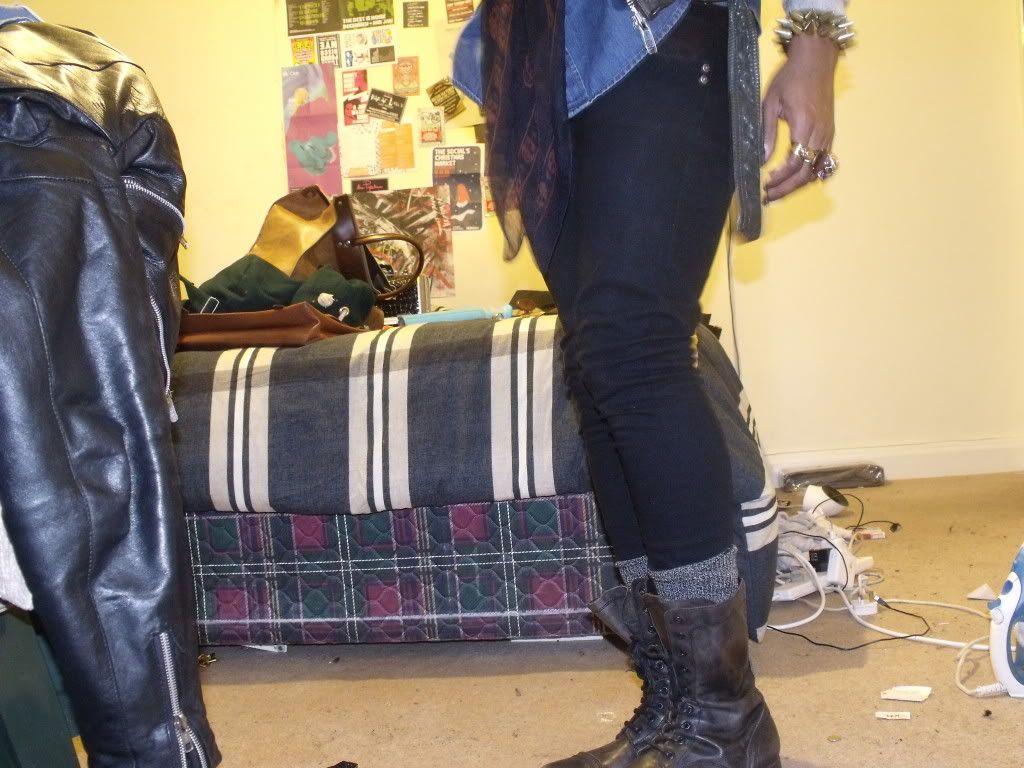 Thought I would rock my All Saints boots as I have not wore them in ages. I dont really wear them too much because I just see so much boys in them on a regular basis I do love All Saints but the All Saints Boots are just to bait I guarantee if you go out in Birmingham or go to oxford circus you will see atleast 5 guys in these boots I will bet a couple of notes ;)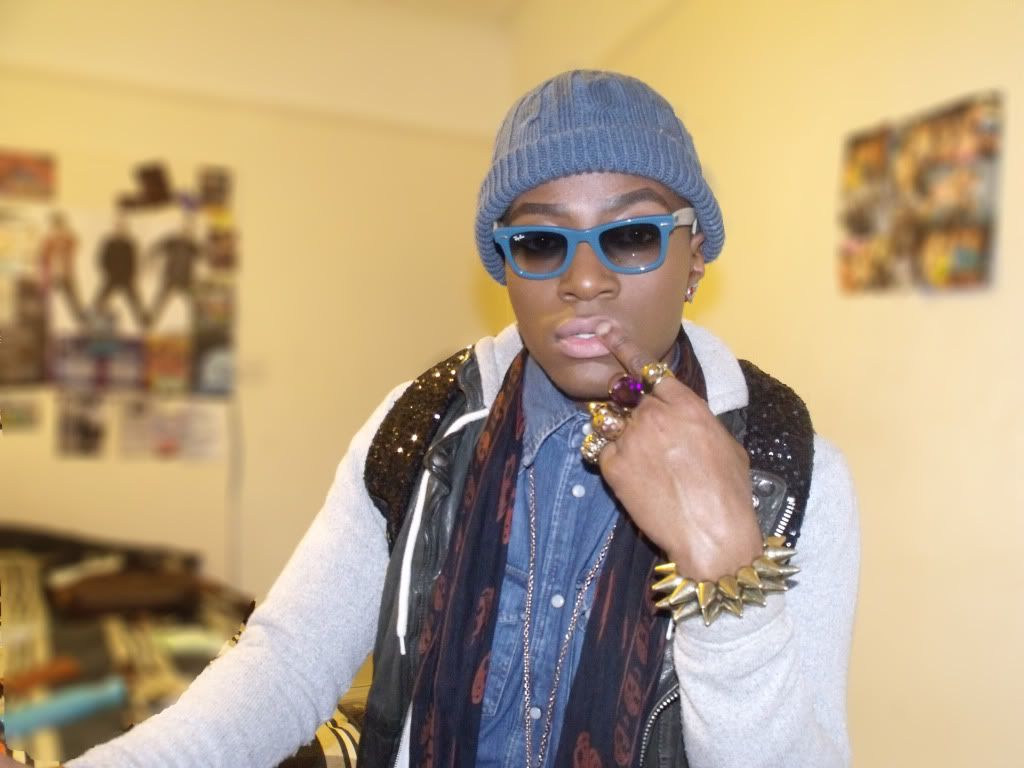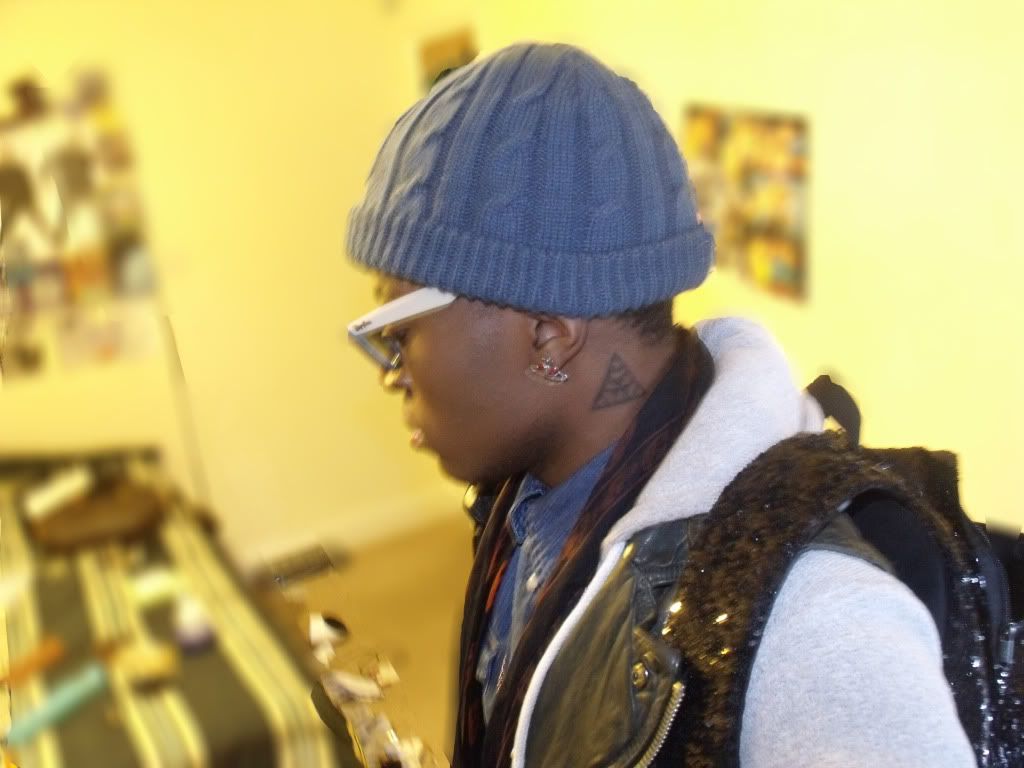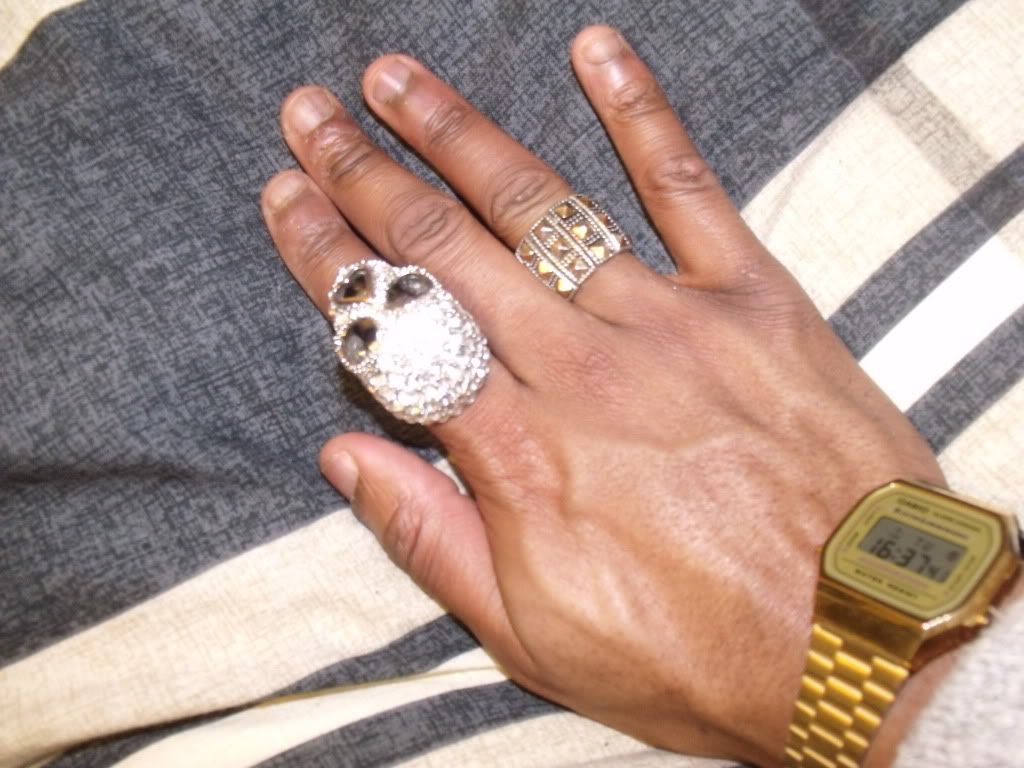 These are a little taster of my baby rings and my favorite skull ring at the moment is indeed this one by Butlter & Wilson .
Butler and Wilson do some amazing stuff If I could go in there and have everything I literally would. My obsession at the moment is Topshop they do such awesome rings much better than Topman they have bought these new stretchy rings and My friend gave me this one when I used to work at Topshop she is a darling because she knows my love for studs she gave me this little cute stretchy gold stud ring isnt it cute? I wore this today because a sweet girl commented on my post called Jade and her blog is beyond dope click

here

to see it. In Jade's blog post "Punch it Up" she did a post of the stretchy rings from Topshop but I also have the one she blogged about but I am not to fond of it Jesus the Topshop in America is expensive!