OK so I woke up this morning after finally dozing off I had about 4 hours sleep. I think I have insomnia damn. I woke up at 6.50 to get ready for my 9.00am lecture even if I get up extra early I still end up being late for university well I wasn't late I just love to be at least 30 minutes early so I can walk to Starbucks and walk back with running back to lecture which causes hot fluids to burn my hand. I usually pick out what I am going to wear the night before so I decided to wear my favorite

All Saints Denim shirt

with my new cute

Topman

Beanie hat. I am major annoyed this shirt has shrunk in the wash and I am not buying a new one because All Saints have the shirt on their website for like £43 when I got it in sale for £22.50 are they serious?
Check the look out its simple but I only made an effort because I went to central after to smooch around & Job hunt.
I was so tired I wish the sun was shinning in the day because it was quite Grey I couldn't wear my fabulous new Ray Bans don't you love them? I already have the army print & Blue and White Ray Bans but in a smaller frame and another pair in black too I blame Lindsay Lohan for influencing me.
Wearing
Studded Topshop Jacket

All Saints Denim Blue Shirt

Cheap Monday Skinny Jeans

All Saints Suede Flex Boots

Uniqlo Grey Socks

V.W Earrings

Anchor & Skull Necklace's River Island ( I know shocking)

Large Ray Ban Wayfarer's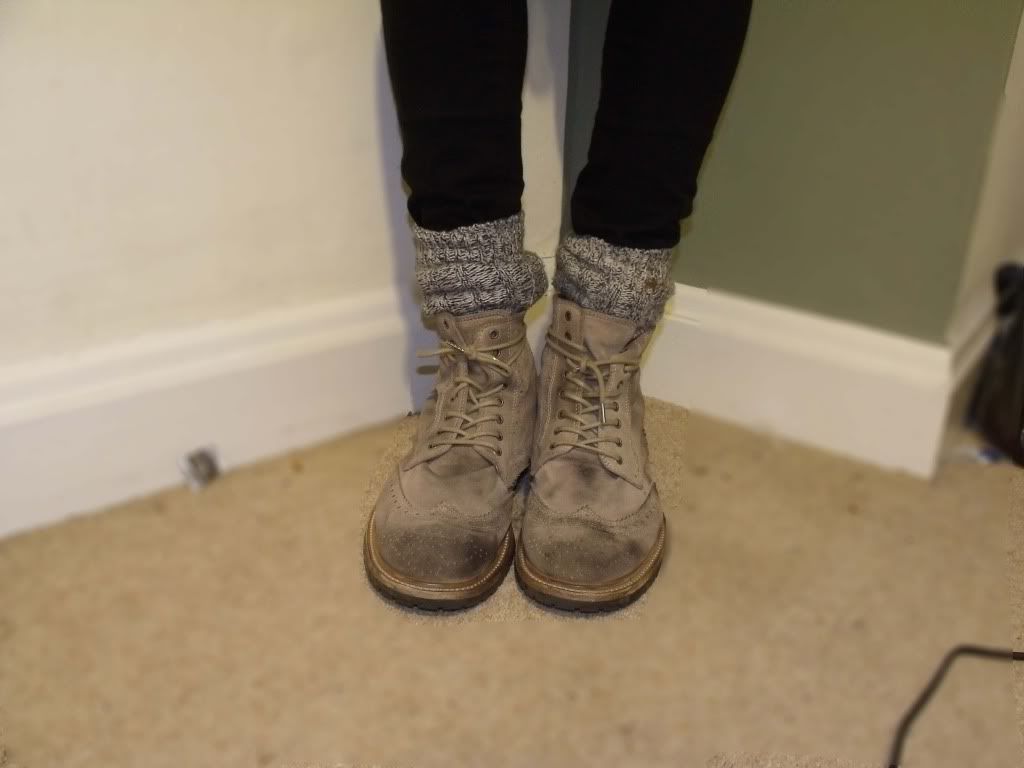 I love my All Saints Flex boots there my favorite pair of boots I have them in Black and Sand they only sell them on the All Saints vintage section on the website you can get these in store unless online they are £75 but I got them on free delivery :)