On Thursday my friend Leon notified me about the amazing Guess Launch of their new
Treasure Garden Collection
invited by the amazing Hannah. The event was at their Guess store in Knightsbridge just next top Topshop this amazing event involved lots of champagne and cute mini Guess cupcakes. The event was fabulous with a captial F. Guess were kind enough to provide a mini photo shoot were you were styled in the new jewelery collection by a Vogue Stylist and you could even have your makeup done by some gorgeous makeup artists using fine products such as
M.A.C
&
Blackup Makeup
. The event was really fun and everybody was just so nice and had a nice vibe.
Its quite funny because when I went to Berlin last month I got a new triangle tattoo on my neck and when I walked into the Guess event a woman said she got scared because she thought I had the Guess Logo on my neck crazy right like I would do that!!!!
Overall I had an amazing time their and leaving the night Guess being so generous leaving with a watch which is so cute it will always remind me of the chic night I had there thanks
Hannah & Guess :)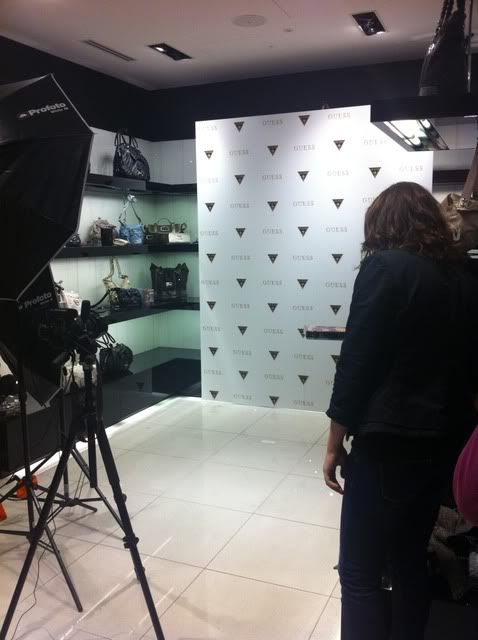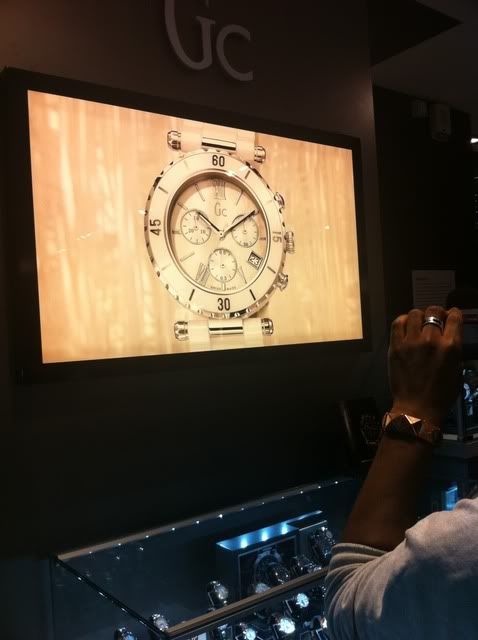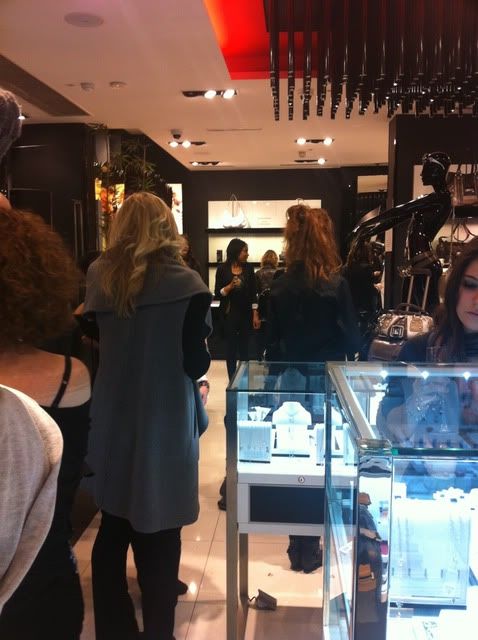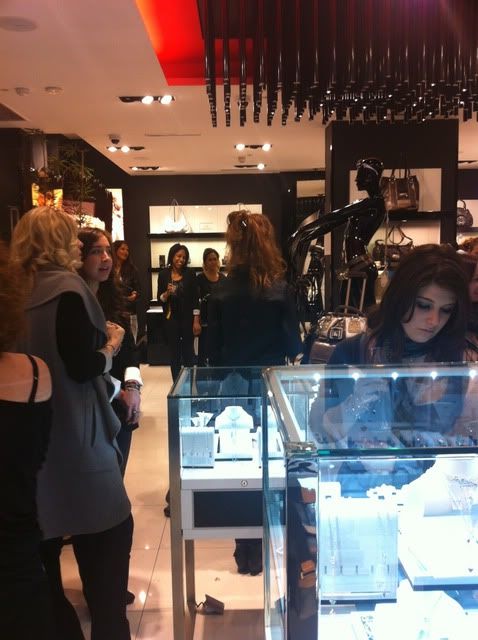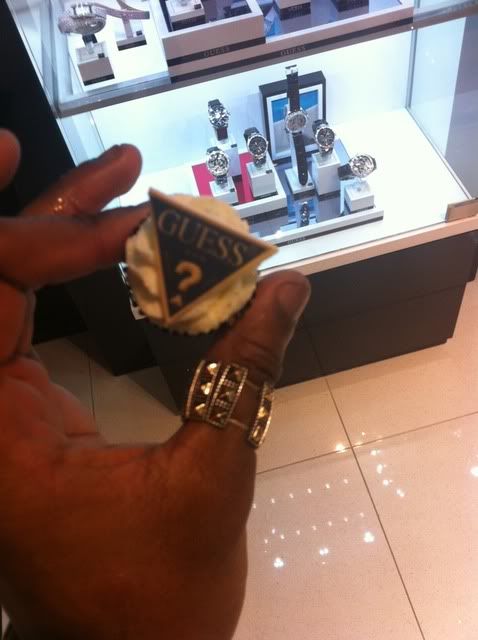 How cute is the Guess Logo cupcake awww!
]
This was the Jewellery you could be styled it, I am loving the little charm like bracelets :)