Beyonce is looking amazing these days I must say, she has been laying down low can you blame her? B came out with an amazing album now she can just rest and relax with her husband Jay-z. Beyonce was seen walking the streets in a casual fierce Biker chic outfit studded leggings which I am in love with I am sure they are
Dereon
.
I love the way Beyonce dresses/
styled
its always fabulous but very casual its not in your face its cute I am loving this whole look. By the way I really cant wait to hear some of Beyonce's new material word on the street that Beyonce's new album could be Electro/Dance hmmm, I can understand the direction she is coming from by releasing "Why don't you love me?" but her vocals are so powerful and beautiful to the soul that she would need the right beats and production as we wouldn't want B's voice being drowned out by a hardcore electro beat would we e.g
Sugababes
.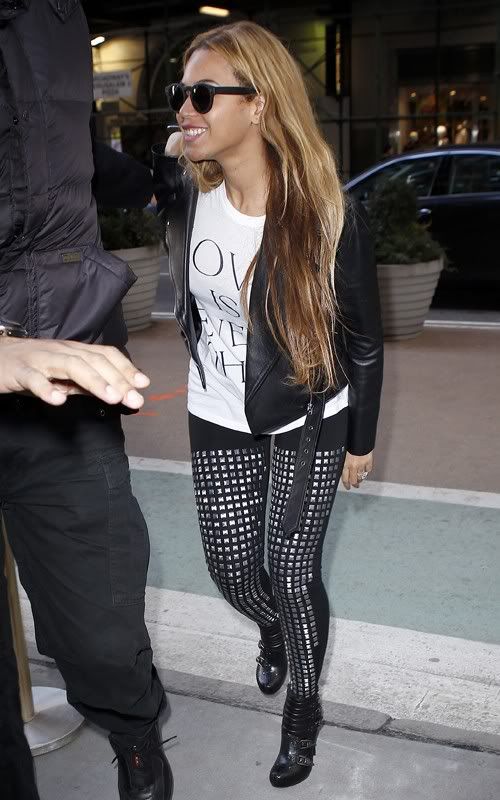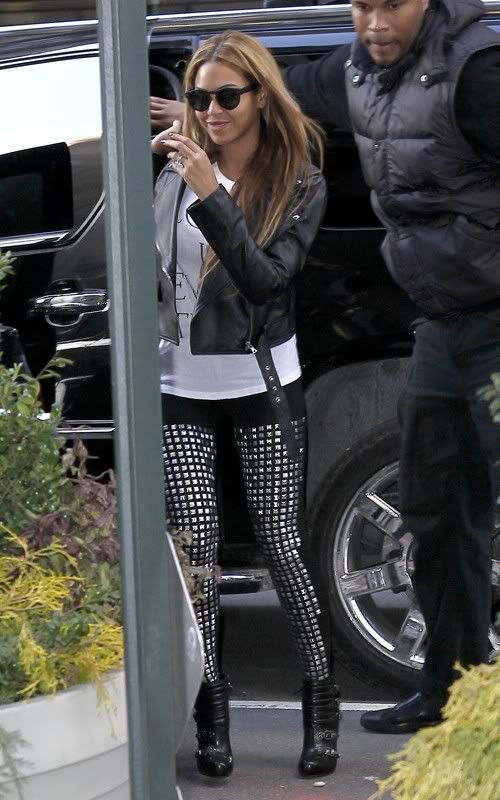 Check out Beyonce's new Loreal commercial chick is too beautiful I love that color of blond on her if only Christina Millian choose this shade WOMP!!!!