Ok Ok im not going to lie my Easter Was Indeed EventFul Hanging with my Sexy Bang Bang N Daviee :) Plus Alan and His Friend Fran came and stayed at Jennys was so good I have not been out 2 nights in a row in London for ages it was so funny haha We began with YoYo's In Notting Hill which was my first time the atmosphere was indeed amazing when i got in but HOLD UP HOLD UP!

Why The Fuck was i in the que for a hour and a half it pissed me off and ruined my night when we got in there it was amazing and lush the people are so hot its a joke it made my brain hurt but people if you are gona go YOYO'S get there at Baby Time which = 7pm - 9pm if you are going to go there anytime after that expect to be let in the venue at 1pm or something stupid like that its so dumb its not that big in there but it is indeed a sweatbox i had fun the music in unreal MAJOR LAZER HAHAH :) The music is shit hot in there and so are the people if you like the trendy whole New Era, Casette Playa, Carrott Fit Jean Crew the whole Edgy Hip hop look you will like it the music was indeed tasty i plan to go ahead there again sometime very very soon Yum Yum.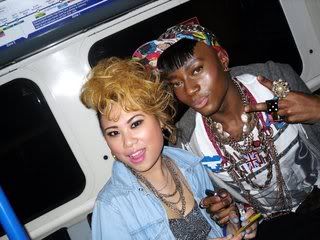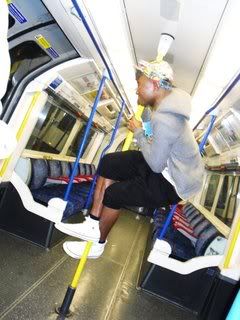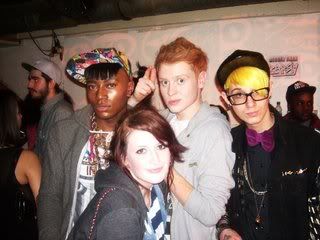 Then the next day we decided to go to the Den on a friday which means Popstars was on we made sure we got their extra early we didnt want a repeat of thursday night at yoyos it was amazing we got there i went with Jenny & Alan but dave turned up later with Niyi :) they had some Wag Gig but anyways the night was soo good the RNB room was shit hot the player my favourite current songs at the moment.


Estelle - Freak
Kelis - Acapella
Lady Gaga Feat Beyonce - Telephone
That was it the only thing i didnt like was the DJ Kept repeating the same damn songs it was like WTF How many times are you going to play whitney Houston Million Dollar Bill i know my girl is back n shit but calm the fuck down hahah :) the other thing i didnt like was that the Rnb room turned into a massive sweat box it was so hot in there i had sweat in all the wrong places this was not attractive at all it was a little bit wrong so we kept going outside and in im surpirsed i havent got knemonia however you spell it it was so damn hot woahh.