Omg isnt this woman just the most stunning woman you have ever seen in your damn life?
She is just breath taking i seen this picture and was like she is literally like a porcelain doll I want her on my desk to move and say Hello Im Kim Kardashian and thats hot i love her Me and my friend Faisal are huge fans of Kim Kardashian since the days she has been friends with Paris Hilton she is a stunning It Girl i always watch her show and I have seen her transform in the public eye. Kim's makeup Troy Jensen is literally amazing I always used to read his blog until I was swamped with so much work but im looking back at it her is so talented its amazing I love his work it gives me goosebumps.




She Looks so Plastic but in a good way she is definatly representing the Plastic look.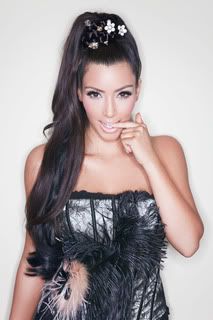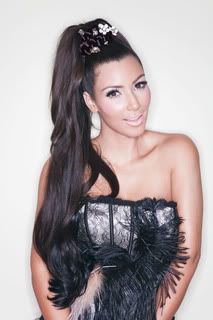 Everything he used except the Primer was Chanel Im loving this whole look very spring/summer. I love the dewy look on her face I would expect that from Pro Lumiere though.Its such a shame Chanel Dont do darker skin tone foundations its damn right Racist they need to update there small minded color collection before I send them a email :) Just Saying.... I LOVE YOU KIM K <3
Kim K is indeed so Hot and so damn beautiful what dude is going to let this chick out of his site *Side eye REGGIE BUSH ..... just saying I know guys that would fight for this chick.

Kim Kardashian is the face of Famous Cupcakes, this is a sweet pretty look on her for their campaign. Famous Cupcakes is a brand new company that will be famous for their tasty cupcakes made with natural ingredients woah ok she sold me I would buy 1million cupcakes she's doing this well keep doing ya thang Miss Kardashian