Yesterday was amazing i got to be in the video for erick morillo New video "I Like to Move it" which you may know from the movie Madagascar which is one of my favourite movies :) the shoot was amazing it was in Brixton i was a bit scared because I know brixton is a very rough area so i got a taxi from greenwich lol it was only a tenner which was good :) and safe to get to i arrived at the old Bakery in Brixton and from the outside i was like hmmm this is abit weird it was very different to the Alexandra Burke video i done a couple of weeks back but this shoot was fun soon as i entered the flat it was amazing omg i have never seen such an amazing cool flat in my life oh my gawwwwshhhh it made me wana live in Brixotn just to be in the same area as this beautiful contempary flat wow i met some nice girls along the shoot i wish i got their contact details as i dont have their facebook but you can catch them in Pixie Lott video Mama do i dont like the song but they look hot in the video and i met this amaizng stylish african girl who studies at saint martins with her cool style :) the atmosphere was amazing the crew ordered like 20 pizzas obviously no one at all of them i had to be very very Black and take 2 home why am i going to let them waste im a student and i need food lol i seen erick morillo himself omg he is literally amazing bit of a diva with his shades on but if you had so many hits you would be a diva too check out the pictures sexyyness.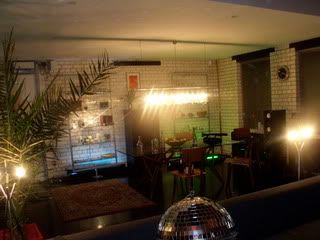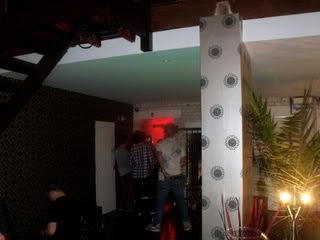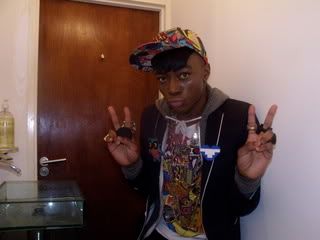 The shoot was amazing that was my outfit i dont look my best there i looked so oily just imagine dancing hardd harddd but thank god a makeup girl was around to touch up my makeup woahh :) i loved the shoot and i hope to do many many more my 2nd shoot for this Month my aim is to do 5.
Ok i done some shopping today no i still have not got my student loan i exchanged some stuff at urban outffiters today and got some nice jeans in return and i got some shoes from topman and a Blush from mac from the new pretty Liberty collection its soo cute and i love the packaging :) hehe check out the pics when i was coming out of canary wharf station i realised how beautiful it was i took some pictures how very tourist of me haha :) xx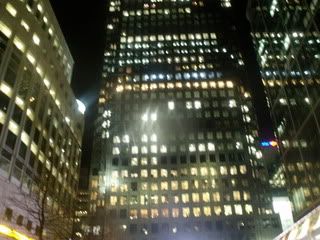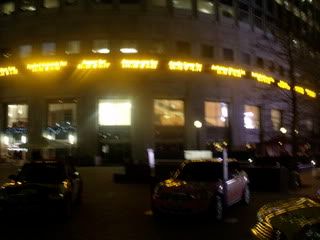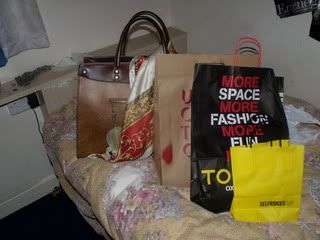 My cute new Purchases including the bag & Scarf i got a few weeks ago at a vintage stall in Greenwich £15 for all BARGAIN BITCH!!!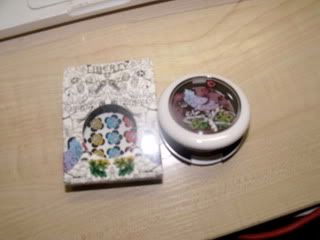 I love this collection i wanted so much more but ill get some more next week this blush is called "Dirty Plum" but it doesnt look as harsh as it does very pretty only a hint for me lol :) i been looking for a plum color for ages :) here is some pictures from the collection which is called "Give Me Liberty of London"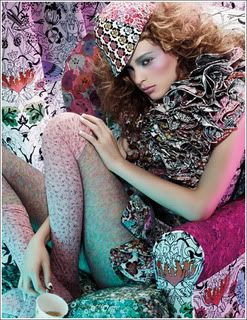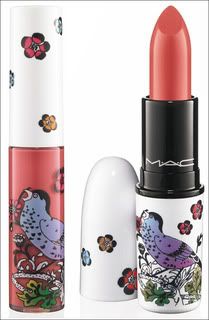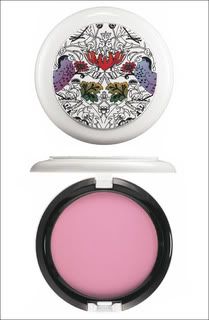 Oh My Gawshh its so pretty you can cop the beautiful collection at Self ridges Mac on Oxford Street Or The Mac PRO Store On Canarby Street.

I got some pimpsoles from Topman everyone has these but i love them i knew i should have got them when i worked there discount duh but i tried them on today and they looked cute i never really liked them i like shoes with laces unless there espdrills :) but whatever there cute least i got 15% off Topman are doing a special Offer for Students GET DOWN THERE.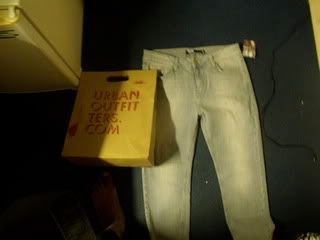 Here are my cute jeans from Urban Outfitters called ermm BDG Ankle Grazer Jeans Honestly i hardly wear jeans these days i either wear Hareems Or Leggings but these jeans are so comfy Oh My Gawshh they are like Butter on my legs hmmm they were bit pricey but i exchanged this ugly jumper i got ages ago in manchester and some other jeans i previously got soo im pleased i didnt have to fork out again for them
To Finish my day off i had a nice Roast Pork & Roast Duck Soup Yum Yum with a nice gold Guinness punch :)

Catch You Soon Bloggies :)